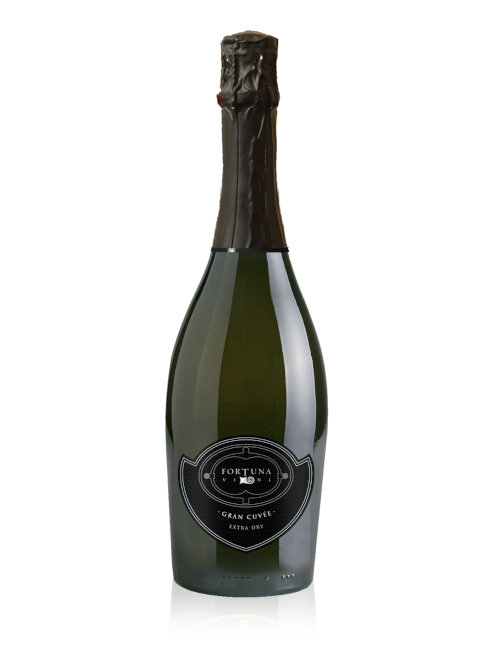 Son of the vineyards located on the slopes of the Pre-Alps, this selected blend of white grapes (Blanc de Blanc) has aromas reminiscent of white flowers, wisteria and hawthorn.
Golden yellow in colour, full and rich, it is a palpable wine, extremely present in the mouth and exquisitely balanced, thanks to the acidity and minerality that contrast with the extraordinary aromas.
Perfect as an aperitif or as an accompaniment to soups and fish dishes, it is excellent on any occasion, even off-dinner.
Alcohol content 11.5% vol.
Residual sugar 16gr./lt
Serving temperature 6-8°C
https://www.fortunavini.it/wp-content/uploads/2023/03/Fortuna-vini-gran-couvee-b.png
658
495
bender
https://www.fortunavini.it/wp-content/uploads/2023/03/Fortunavini-sfondo-manutenzione.jpg
bender
2023-05-24 14:45:44
2023-05-24 14:45:44
GrandCuvée
Extra Dry